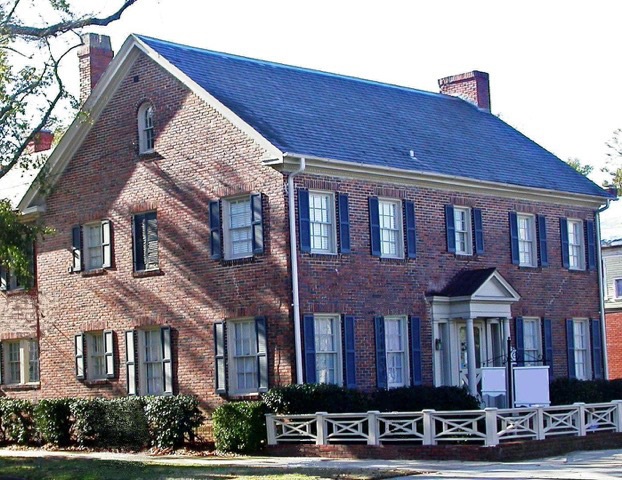 Located in Historic Wilmington, NC
Our Office Feels Like Home Because it Used to be One Carolina Retirement Planners is located in an elegant historic building in downtown Wilmington. Originally constructed in the 1920s as a personal residence, the building has served as 'home' for our offices for over ten years. Our clients often tell us they find this environment to be more welcoming and relaxing than the customary office building. Take the virtual tour below to see inside!
When our guests and clients visit, they are welcomed by our warm staff, a cup of tea or coffee, and of course, a friendly nod from our company mascot, Dogma.